In this article, we will talk about the most famous Work From Home Jobs in Lucknow at the present moment. So buckle up and get ready to expand your knowledge of the same.
There has been a boom in enthusiasm for jobs that allow people to work from home, not just from individuals, but also from firms who are understanding the benefits of allowing employees to work from home. According to an UpWork survey, 73% of all sectors would employ remote workers by 2028—and this figure came before COVID-19 compelled businesses to explore remote work on a large scale.
Just like any other major city in the world, Lucknow also faced a financial slowdown during the pandemic-related lockdowns and job losses. But at the same time, we witnessed a steady rise in people who started working from their homes using their various skill-sets. 
Most Popular Work From Home Jobs In Lucknow
Today, you can find Lucknow as one of the top cities in India with a huge number of people offering their services remotely, in numerous sectors. Following are the most popular work from home jobs in Lucknow for freshers: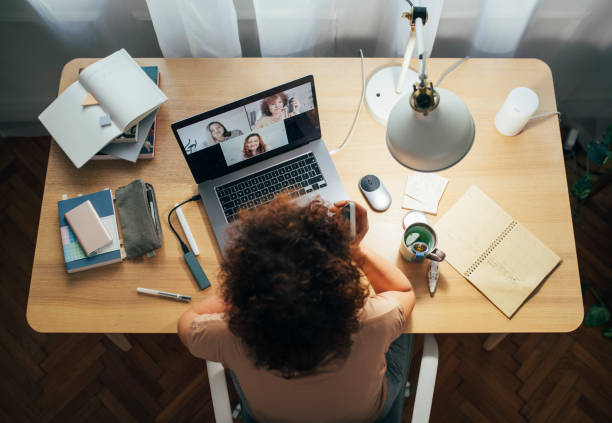 1. Virtual Assistants
Virtual assistants help with anything from planning to researching. Some jobs are merely administrative in nature, such as monitoring calendars and timetables and billing clients, while others need copywriting and social media management. Candidates with experience in public relations, writing and editing, or social media can earn up to 200-500 rupees/hour. The majority of virtual assistants have multiple clients at any given moment.
2. Website Testers
Website testers check the quality and usability of websites and web apps on a variety of smart devices, such as laptops, PCS, tablets, and mobile phones. Testers are required to visit websites or download apps, and then perform a range of stipulated activities. Finally, they have to report back on their findings. The hourly pay can be considerably high based on the skillset and experience. Monster.com, Mazi Naukari, LinkedIn, and Turing are just a few of the platforms where you can seek such a work from home jobs in Lucknow. 
3. Online Educators 
Online educators, like traditional teachers, provide subject-specific instruction, lesson planning, and student progress monitoring. Anyone having a teaching certificate and specific expertise, such as foreign language fluency, would be ideal for this role. You'll conduct an online lesson using Zoom, Google Meet or any other such platform. Positions range from kindergarten to 12th grade, as well as college and further education in all disciplines.
4. SEO Specialists 
An SEO (search engine optimization) professional studies, evaluates and executes modifications to websites in order to increase the number of visitors and improve the site's search engine ranking. A majority of such positions expect at least one year of experience and expertise with industry SEO methodologies and tools such as Google Analytics and website development platforms such as Squarespace.
5. Proofreaders
A proofreader ensures that written text is error-free in terms of grammar, spelling, punctuation, and layout. This task is quite flexible, and you can complete it on your own time as long as you reach the proofreading deadline. It has emerged as one of the most sought-after work from home jobs in Lucknow. 
6. Web Developers
More and more technology organizations are converting office jobs to flexible or remote work. You could seek full-time job advertisements that offer remote work or flexible locations if you have a bachelor's degree in computer science or a similar discipline. You could also have finished a Bootcamp programme, or have other comparable programming expertise. It is the skills that reign supreme. 
7. Transcriptionists
Transcriptionists work in medical and legal offices, typing up physicians' and lawyers' oral notes. Medical language and procedures, as well as legal jargon, are required by most firms. Beginner transcriptionists earn around 100 rupees per hour, while expert transcriptionists earn around 300 rupees per hour.
8. Customer Care Services
Customer service representatives address clients' inquiries, handle one's troubles, and assist them with transactions over the phone or online, and it's one of the simplest work from home jobs that one can begin with. A majority of beginner salespeople make around 50-60 rupees per hour, but those who gather more experience may make around 150-170 rupees per hour, on average, with a 100 rupees hourly rate. These jobs offer less flexibility than other work-from-home opportunities. For example, if your shift is from 10 a.m. and goes till 7 p.m., you can anticipate being on call for the entire time.