Lucknow, the bustling capital of Uttar Pradesh — the biggest state in India in terms of population and raw human resources in all sectors imaginable — is an emerging business hub. This emergence has created many jobs in Lucknow for freshers and veterans alike.
With the rapid development and a focus on creating an urban economy that stands out among the top cities in the country, Lucknow is now among the top cities in India by GDP.
Lucknow is also a desirable destination to live because of its friendly and welcoming civil society. Since it is the state capital, a vast majority of government offices are present here. For the same reason, and the solidarity amongst people, it is a safe and secure place to reside. Lucknow has made its name as a city with big ambitions and a place where rules and regulations are diligently followed by its citizens.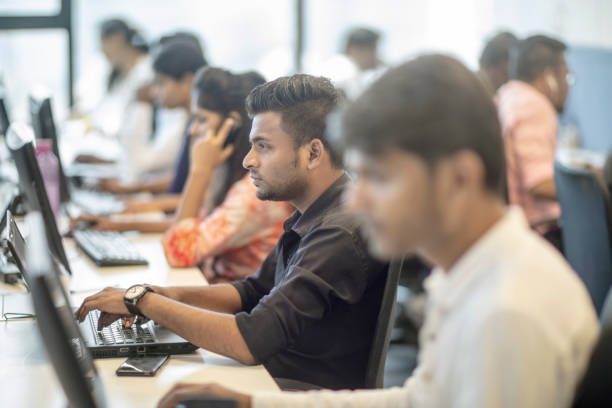 The Emergence of Lucknow
Lucknow is home to some premier educational institutes of national importance, such as IIM Lucknow, Lucknow University, AKTU, IET Lucknow, and more. Naturally, with so many top educational institutions, the number of highly-qualified and skilled graduates makes it a great location for industries and companies to hire their employees from.
As a result of Lucknow's academic prowess and availability of some great talent, many big MNCs have set up shop in the city in the last decade. HCL, TCS, Accenture, Amazon, BYJU's, Capgemini, Cognizant, Niftel, Wipro, Infosys, Deloitte, and many more have identified the talent pool in the city and actively offer lucrative jobs for the talented youth.
Today, as a result of the development of the city and an increase in its popularity, the graduates fresh out of college don't have to look too far to grab great job opportunities. There are many urgent jobs in Lucknow for freshers across industry verticals. Be it IT, software development, healthcare, medical, accounting, BPO, you name it — the demand and availability of jobs in Lucknow for freshers are both upwardly mobile in the present day.
Since Lucknow has no dearth of jobs to offer for freshers and experienced people alike, all you need to do as a job seeker is to look for the jobs that suit your expertise and/or experience. While finding prospective jobs isn't difficult as you simply need to shortlist from numerous job platforms out there, the challenging bit is landing a good job out of these.
We will help you prepare yourself to grab urgent jobs in Lucknow for freshers. Keep reading.
7 Tips To Help You Grab Great Jobs In Lucknow For Freshers
In this section, we will list seven vital tips that you should learn from and adopt in your job-seeking strategy. You will be able to grab your dream jobs in Lucknow for freshers if you pay close attention to the following tips:
1. Don't be shy on researching the prospective companies
You would typically expect someone interested in working with you to exhibit some curiosity in you, right? Almost every interviewer will inquire about your knowledge of the company, and it will be obvious if you have none.
Make a conscious effort to research the company's website; it will assist you in understanding their offerings and also how you fit within them. If the recruiter discovers that you have zero understanding of who they are, it will reflect poorly on you.
2. Take help in building a resume that shines: Highlight your strengths
Trying to figure out your abilities and skills can be difficult at times, especially for someone looking for work as a fresher. At this point, your family, close friends, and relatives may be able to assist you better. Inquire about what they consider to be your strengths and flaws.
A fresher's resume should always be concise and clear. You might enlist the assistance of others who are knowledgeable in the subject to help you write an excellent CV. Use bullets and short points. A CV for a new graduate should be no more than two pages long. In a few sentences, list all of your abilities and educational qualifications.
3. Online Job Boards are your best friends
It's difficult to find desired job interviews. And here is where employment boards may be of great assistance to new graduates. This will also put an end to those haphazard internet job hunts. On the internet, you can create your profiles on a few prominent employment sites such as Mazi Naukari, Monster, and more. These websites give you the option to search for jobs by experience, posting date, job role, industry, and area, among other criteria.
4. Work on your soft skills and supplement the technical ones
Concentrate on the skills you've noticed in yourself during your academic career. Make a list of personal characteristics(soft skills) that you recognize in yourself. It can be anything from the capacity to communicate effectively, either vocally or in writing, to the ability to lead a collaborative effort.
A well-written CV adds to the possibilities of opening new avenues of opportunity. But what is the proper method? If you can't present yourself well, it doesn't matter how skilled you are at doing something. Learn how to improve your résumé, sell yourself, and interact effectively with others.
5. Hone and use your networking skills
It is essential to have an online network in the era of the internet and social media. While professional networking websites like LinkedIn are solely for making professional connections, your social networking platforms also have specialized groups and pages where you can meet individuals for professional prospects.
Employees are frequently rewarded for referring others. So don't be afraid to contact a friend or a friend's friend because you might provide them with an unexpected benefit.
6. Focus on the learning curve over the salary
You may not like to hear it, but don't choose your first job only based on the pay. Choose a job that will allow you to learn the most. Sometimes a low-paying internship is more valuable than a high-paying job.
Conclusion
Lucknow has emerged as a top destination for job seekers, especially freshers, because of the development of the IT city and other such endeavours. If you are looking for Jobs in Lucknow for freshers, you must take these tips seriously and make them a part of your job search.