This article will familiarize you with the best-paying jobs in Lucknow. So, if you are looking for a job vacancy in Lucknow, this can be an excellent place for you to start. Keep reading.
Lucknow has seen tremendous growth in terms of the population of highly-qualified individuals in the last decade. As a result, the opportunities for securing lucrative high-paying jobs had grown as well. We have also seen that many MNCs including HCL, TCS, and Accenture have set up shop here in the last few years.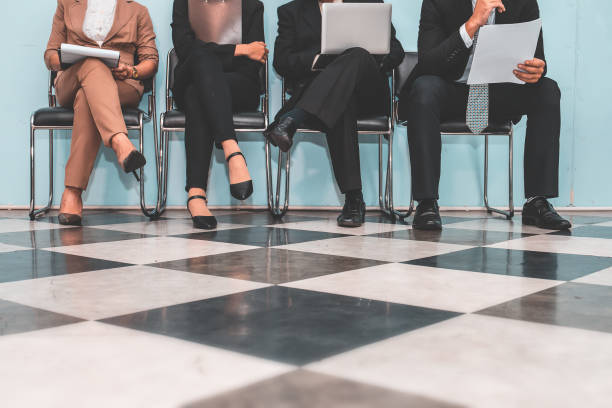 Roles For High Paying Job Vacancy In Lucknow
Below is a list of the most gainful job roles available in Lucknow at the present moment are as follows:
1. Blockchain Engineers
A Blockchain Engineer is a specialist in the creation and implementation of blockchain-based architecture and solutions. You must essentially create and implement a digital blockchain for technology consultancy or data service companies. ​​They must comprehend topics such as hash functions and consensus.
It also analyzes the codes and instructs any junior employees. They are in charge of application release dates as well as project monitoring to ensure that it is completed on time. A blockchain engineer's annual compensation in Lucknow is around Rs.8-10 lakhs.
2. Cloud Architects
A cloud architect is responsible for the design, development, implementation, and maintenance of a company's cloud computing strategy. They'll require a strong understanding of cloud computing, networking, and data security.
A cloud architect, to be more specific, aids in the development, implementation, and maintenance of a company's cloud computing strategy. They must have a thorough awareness of their organisation's cloud computing demands, limits, industry rules, and objectives. 
As beginners, candidates earn 5-8 lakhs per year, 12-14 lakhs per year at the mid-level, and up to 25 lakhs per year at the senior level.
3. Data Scientists
Data Scientists are in high demand as businesses go digital and generate massive amounts of data.
Because of the increasing demand, data scientists may expect to earn a basic income that is 36% greater than other analytics professionals.
In India, and even Lucknow, an entry-level Data Scientist should earn between 6 and 8 lakhs a year. At the mid-level, they may make up to 12-15 lakh per year. They can earn up to 21-25 lakh per year at the highest level, depending on their seniority.
4. Full Stack Developers
Professionals with experience in back-end and front-end development, cloud and database skills, good coding skills, version control systems, and fluency in Python, CSS, RubyonRails, Java, and other programming languages can expect to earn 5 to 7 lakhs per year as beginners.
Professionals who have some experience and fall under the mid-level can earn up to 8-10 lakhs per year. The senior-most full stack developers can easily make up to 10-12 lakhs per year.
5. Product Managers
A product manager is a person who understands the demands of customers and creates products that meet those needs. They are in charge of the business strategy for both hardware and software products, as well as defining their functional needs and managing feature launches.
They also supervise software engineers, product scientists, and data scientists who are ultimately accountable for the product's commercial success. In Lucknow, a product manager might make up to Rs 25 lakh per year.
Conclusion
If you are looking for a high-paying job vacancy in Lucknow and have the right skills for any of the job roles mentioned in our list, you can earn the big bucks and advance your professional career to greater heights while staying in Lucknow.