Using manpower agencies as a solution provider for all recruitment issues is a cost-effective and most efficient way to target and hire desired candidates.
In today's time, the current job market is in favor of job seekers. They are aware of how valuable they are and attracting top talent is quite a challenging task. If a company does not have the marketing skills to showcase itself as a good employer a company might lose a skilled candidate to a competitor.
For the companies where recruitment is not a regular day-to-day process, maintaining an in-house recruitment team is an additional task and if the HR team is not experienced enough to hire related candidates then it will increase the cost and impact the timelines.
The most efficient way to target the best talent is to partner with recruitment agencies. Social media is one of the greatest tools to attract job seekers without spending a penny, but 70% of the applications are not qualified enough for the job they need to handle. If things process through manpower agencies they will filter out such applicants who are not skilled enough to handle the position.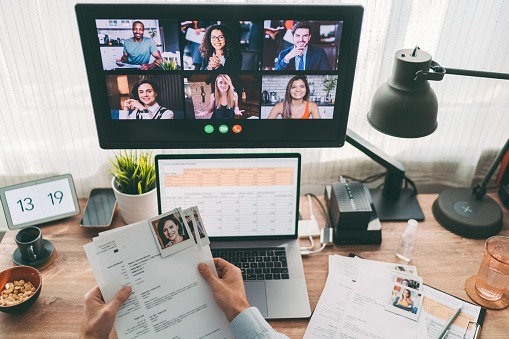 Can partner with Manpower agencies to help find and attract skilled candidates?
The last few years have been a phenomenon for recruitment agencies as they are witnessing huge growth in this industry. The myth is only internal recruiters are able to gain a deeper knowledge of the business and its culture, policies.
However, recruitment agencies have databases of either specific or multiple industry domains and have greater visibility to current market trends and potential job seekers. Whereas in-house recruiters have a limited scope.
Because of these wider contact details, agency recruiters have the expertise and connections that in-house recruiters usually do not have.
If a company is not hiring candidates regularly or they have short-term projects and need temporary staffing, then fulfilling this requirement through an in-house team is not a feasible choice.
In-house recruitment teams have limited resources in which completing diverse hiring requirements might be a tedious and challenging task that has been outsourced to manpower agencies.
With cost-saving being the core target of each department/domain, a lot of industries have understood the importance of hiring wisely, hiring only the best and most skilled talent for their company.
Recruitment is an art that is directly related to company future growth, including recruitment techniques that rely on digital platforms are playing a major role between Jobseekers and companies.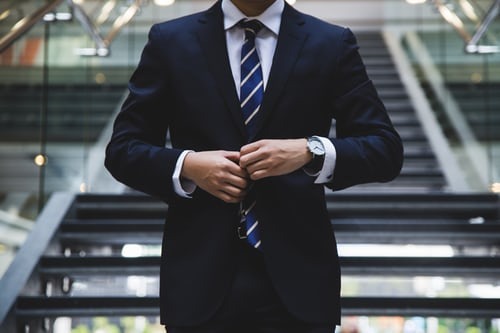 Basically, Niftel Resources make your recruitment easier
Statistically, there are high chances to have access to skilled candidates in the market with recruitment agencies. Jobseekers that are searching for a job are most likely to register themselves to the recruitment agencies.
Most recruitment agencies help employers to find the best possible solutions suitable to their expertise by using the below techniques:
1– Jobs and career sites :- Recruitment mostly relies on job and career sites. Unlike in-house recruitment, they have limited resources and information containing the CV of the candidate who has applied for the jobs or sourced through different activities. These jobs and career sites have huge databases for related information and contain millions of CVs having different industries, experiences, and locations.
They are the main vein for recruiters searching for skilled candidates. These job sites know this and they offer tailored solutions to recruiting agencies.
2- LinkedIn :- One of the most popular and functional social media networking for recruitment and job hunting these days is LinkedIn because of its easier use and vast no of users.
It becomes easier to search for candidates who are usually a member of LinkedIn and it becomes easier for recruiters who have an approved recruiters account. Candidates can be searched based on their work history and job title. Finding these candidates through LinkedIn becomes easier who would otherwise not be actively available on jobs and career sites.
3:–Candidate tracking and AI tools :- Resume processing and filtering are now done through AI tools. These tools help recruiters to search skilled candidates and their CVs through keywords then AI will search all the relevant candidates saving a lot of time. These services further extended to Interview scheduling and communications, Tracking and analyzing recruitment points.
4- Email Sourcing :- To capture the interest of your candidates it is required to communicate with sentiments, substance, and speed.
Sending email templates to capture candidates has always been a powerful tool. Whatever we do we still need to use emails as a form of communication to communicate with candidates. Emails are always considered a more formal, official professional, and official way to win the trust of the job seeker. This alone makes this platform an ideal way to attract candidates.
As these manpower agencies have large databases along with all the details related to candidates, it makes it easier to target relevant job-seekers.
Manpower agencies save employers time
Partnering with recruitment agencies saves business time because they perform all initial processes such as sending ads, filtering CVs, finalizing candidates and Telephonic interviews.
All in all, business owners need savings on their investment on each employee, time, and returns on their investments. The quicker turnaround in filling up open vacancies shows the efficiency of the recruitment agency. With the help of professional and skilled recruitment, set up helps business people to concentrate on their core activities, thus maintaining a high level of productivity at the workplace.