In this article, we seek to throw light on management accounting including the scope of management accounting. We intend to simplify it for our users. Keep reading. 
The technique or process of assessing or employing accounting practices to retrieve and create multiple internal reports for presentation to business management is known as the scope management accounting. 
Techniques, methods, and concepts in management accounting are used to help businesses plan effectively and achieve their goals. Management accounting and financial accounting are the two primary types of accounting. As previously stated, management accounting is the application of accounting abilities and professional knowledge to company analysis and decision-making.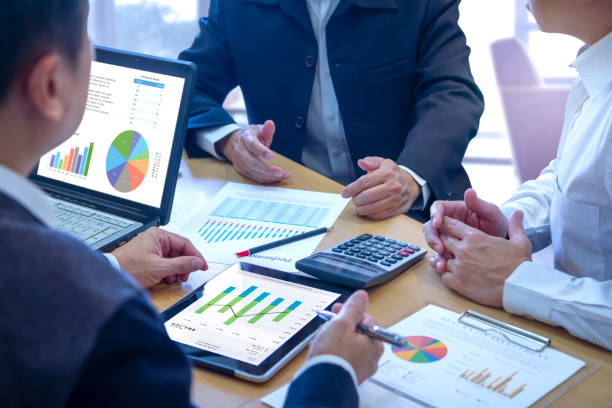 Scope of Management Accounting
In addition to management accounting and financial accounting, the scope of management accounting also includes: 
1. Cost Accounting 
Cost accounting is the most essential accounting approach, or the main factor in management accounting because it offers a corporation with cost analysis capabilities. These can include marginal cost, inventory costing, operational costing, budget control, and other factors. The business management needs these for formulating and articulating the company's requirements.
2. Budgeting and Forecasting 
Budgetary control and forecasting procedures are also part of management accounting. Budgets are generated on a functional basis under a budgetary control system, and actual performance is measured to determine the discrepancy between actual and standard performance in order to take remedial actions. Budgeting helps management identify responsibilities and ensure collaboration in this way.
3. Revaluation Accounting 
This form of accounting system guarantees that the capital is preserved in actual terms. The proper quantity of profit is computed and employed for managerial decision-making when this fact is kept in mind.
4. Inventory Management 
Inventory control is the process of keeping track of how raw materials are used, how work in progress is processed, and how final goods are disposed of over a set period of time.
5. Cost Control Procedures 
The management accounting process includes methods for cost control. Inventory control, time control, budgetary management, cost control and standard costing are all examples of inventory control.
2. Inflation Accounting 
Inflation analysis is critical in the business world, and it is described as the quick shift in financial results when market prices change. Inflation accounting refers to the use of techniques to detect and eliminate the causes of inflation in order to improve performance.
7. Financial Statement Analysis 
As previously stated in financial accounting, financial statements are created at the conclusion of each fiscal year to examine and analyse the business's financial growth. By interpreting and drawing conclusions from the financial accounts, the financial statements provide insight into the firm and aid in its growth.
8. Reporting
There are two forms of reporting. Interim and external reporting are the two types of reporting. Information is provided to high management through interim reporting. External reporting is the process of providing information to third parties like shareholders, banks, and other financial institutions.
9. Internal Audit
The company organisation conducts an internal audit with the assistance of a salaried staff with extensive accounting skills. To ensure that the internal audit is completed effectively, all essential records are kept in the management accounting system.