In this article, we will talk about some tips that will help you land and excel at online marketing executive jobs. We aim to help you with become the digital marketing executive that employers can't resist having on their marketing teams.
What is Digital Marketing or Online Marketing?
Digital marketing refers to any sort of marketing that is carried out using electronic equipment that include a computer. This includes internet-based marketing campaigns. A company may use websites, blogs, social media, search engines, video, email, and other avenues to reach customers when undertaking digital marketing.
What does a Digital Marketing Executive do?
A digital marketing executive uses the internet to connect a company with customers or clients. They are responsible for establishing and maintaining an organization's internet presence.
A digital marketing executive is a multi-skilled individual who is in charge of the online promotion of a website (company or product) through all accessible digital marketing channels.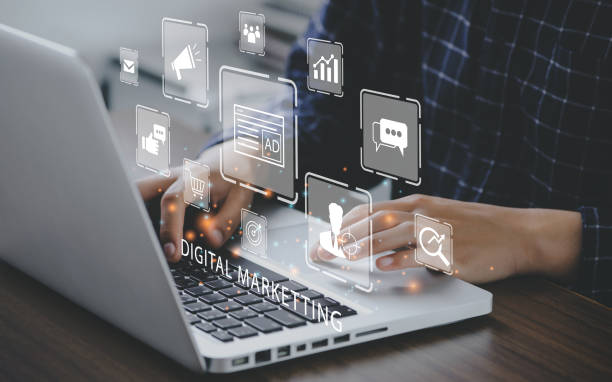 Tips To Land And Excel At Online Marketing Executive Jobs
If you are looking to fill a digital marketing executive vacancy at a desirable company, we will list some tips to help you prepare yourself to grab online marketing executive jobs. These are:
1. Learn The Basics Of Digital Marketing
Digital marketing is a word that encompasses a range of approaches and methods for promoting a website or products online. It is not a single field.
The following are the most essential digital marketing channels:
Website Marketing
Search Engine Optimization (SEO) (includes SEO and PPC advertising)
Marketing on Social Media (Social Media Marketing)
Marketing with Content (Content Marketing)
Affiliate marketing
Marketing via email (Email Marketing)
Video Marketing
You must understand the role of each channel, what it accomplishes, and how to use it as a digital marketing manager.
2. You Should Strive To Learn SEO
Because SEO is so fundamental to the success of a digital marketing effort, learning how to optimise a website for search engines is essential. It would be easier for you to work with other web marketing tactics if you improve your SEO skills.

Although it's more probable that you'll have specialised SEO professionals on your team, you'll still have to supervise them as a digital marketing expert, and the most effective method to do that is to have prior SEO experience.
3. Learn To Excel At Social Media Marketing
Social media is one of the most important channels for digital marketing because of its prevalence in our collective lives. An online marketing executive must learn the ways of using popular social media channels like Facebook for effective marketing.
You must also learn how to sell on other networks, in addition to using sponsored ads on Facebook. You may need to investigate other social media networks such as Twitter, Pinterest, or LinkedIn depending on the website type you want to promote, so having the relevant abilities is critical.
4. Learn To Develop Content Marketing Campaigns
As a digital marketing professional, you must determine what kind of content to create, as well as when and how to measure the effectiveness of each piece of content.
You'll need content with the following attributes to power all of your digital marketing campaigns:
Content should be in line with the intent of the users
It should pique the interest of the target audience
It should be optimized for various platforms
It should be adept at generating leads, SERP rankings, and most importantly, conversions
Content can take the shape of text, video, or audio, and it can come in a variety of formats, including articles, landing sites, podcasts, YouTube videos and so on.
5. Understand How to Use Data Analysis and Reporting Tools
A digital marketing professional's everyday activities include analysing data and preparing reports in addition to monitoring and enhancing digital marketing efforts. A digital marketing manager, whether reporting to the marketing department or directly to the client, must be familiar with a variety of digital marketing tools.
The following are must-have tools:
Google Analytics
Google Search Console
Facebook Ads Reporting
Google Data Studio
Moz, SEMRUSH, HubSpot, Ahrefs
Conclusion
If you seek to fill a lucrative digital marketing executive vacancy, you can use the tips mentioned above to move in the right direction.