User Interface(UI) and User Experience(UX) design has emerged as an exciting career prospect in the last decade or so. Despite it being a relatively newer field, it has captured the imagination of many. As a UI/UX designer, you can build a lucrative career by harnessing your creativity. Moreover, there's no dearth of UI Designers Jobs at present. 
That said, the relative abundance of UI UX Fresher jobs doesn't take away anything from the competence required to be hired. Job aspirants must be masters of certain skills for securing dream UI Designers Jobs. Let's dive straight into the bit that talks about these essential skills.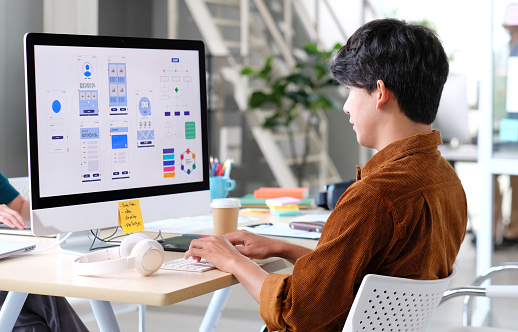 Top-Skills for UI Designers Jobs
Securing and grabbing UI UX Freshers Jobs can become a cake-walk with these skills: 
1. Wireframing, Prototyping, User Flows, Mockups
You must learn and practice these hands-on skills by working on personal design projects. Working on your portfolio gives you a nice edge over your competition. Let's see what these skills are all about:
Wireframe: It is a simpler web page layout that prioritizes page elements according to user needs and doesn't contain visual design.

Protype: It is a simulation of the final product but with a scope of improvement before the end product is delivered.

User Flow: It is a diagram that represents and maps user steps while using a service/product.

Mockup: It shows a realistic picture of the final webpage with a visual model.
2. Knowledge of conducting user research and usability testing
You should use the opportunity of designing your portfolio to learn how to conduct user research. If you want to succeed as a UI/UX Designer, you should have a knack for understanding user expectations and requirements through research.
3. Working knowledge of visual design software
You should have a working knowledge of visual design software, including Figma, Photoshop, Sketch, and Illustrator. These are indispensable tools for UI and UX designers.
4. Communication Skills
Communication skills must be your strong suit because you need to communicate big ideas for your clients. You should know how to simplify concepts to make them more palatable for users.