In this article, you will learn what it takes to be a successful Information Technology Project Manager. Read on to find out more.
Before we talk about an Information Technology Project Manager, let's learn what is an IT Project. Any project that involves information technology (IT) infrastructure, computers, or information systems is known as an IT project. Software development, mobile app development, web development, network configuration, database management, and IT emergency recovery are some examples of IT projects.
Now, what is IT Project Management? IT project management is a rare blend of business and technology. IT project planning, scheduling, executing, monitoring, and reporting are all covered by this term. While many sectors focus only on IT initiatives, IT is distinctive in that it is present in almost all, if not all, industries.
The job of an Information Technology Project Manager, or even a software development project manager, usually entails supervising a group of technical experts and coordinating their efforts to meet the needs of consumers, partners, superiors, and anybody else involved in a project. They have a mission is to complete information technology projects on schedule, on budget, and within a predetermined scope.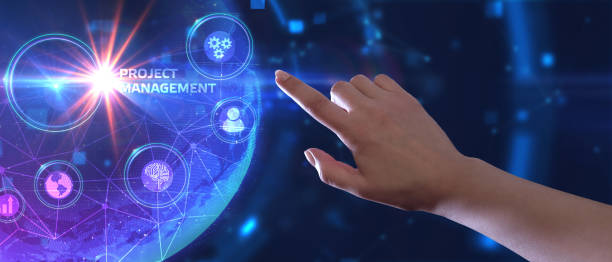 What Do You Need To Be An Effective Information Technology Project Manager?
An Information Technology Project Manager needs to be a master of a range of skills to do justice to their job role. The most essential skills out of these are:
1. Project Leadership Skills
Project management is a job that requires one to be a natural leader. A project manager can serve as SME(subject matter expert) in a critical process and is eager to answer concerns about it. They also need to coach project team members on how to use the project management process to apply their own technical skills to achieve relevant goals.

2. A Great Understanding of IT Architecture and Standards
An IT project manager should be conversant with current IT platforms and techniques, as well as how this project will satisfy the company's needs. If the project includes an in-memory database and SSD storage, a project manager should understand what benefits this will bring to the organization and how it differs from terabytes of data of storage for "big data" analysis.
3. Excellent Agile Scheduling Skills
In IT project management, there are enough moving targets that Agile scheduling can aid a competent project manager in guiding the project even when resource constraints, standards changes, infrastructure challenges, human availability, and company goals make keeping promises to management difficult.
The Agile software development concept of "user stories" might help manage project schedules for an Agile methodology. Rigid architecture can be replaced with explicit but responsive iterative methods in agile software development.
4. Using Language That Puts Your Point Across
An IT project manager's intelligence, know-how, and eagerness to seek understanding are communicated through the use of appropriate language, idioms, and terminology. These kinds of communication abilities motivate IT staff to go above and above in return. A sense of humour is very vital; a lack of it might be perceived as a defence, concealing competency concerns, or perhaps a lack of respect for IT goals.
5. The Ability To Make Tough Decisions
A project manager should be known to make tough and well-informed judgments. This will assist the PM in gaining management and technical contributors' trust. IT project managers with problem-solving skills are especially essential because they can pause for a moment and look at the big picture, to find a workable idea for an intractable challenge.
Conclusion
The job of an Information Technology Project Manager, or for that matter software development project manager is very demanding. If you want to be great at it, you should take cues from this article.