In this article, we will take a look at responsibilities and skills required for software engineer finance jobs. If you are looking for financial software developer jobs, read on.
Software engineers have been in huge demand across industry verticals due to the growing dependence of digital resources. Moreover, the opportunities for software developers are only increasing every passing day, week and month. In the same sequence, there has been a growing demand of financial software engineers or developers.
As a financial software engineer, you'd be employed by an organization that specializes in financial industry programs and systems. This could imply you work for a bank, a credit card company, a financial management firm, or a finance-focused SaaS (Software as a Service) company.
Who is a Financial Software Developer?
A financial software engineer creates, alters, and upgrades software applications for the banking and finance industries. They collaborate with a wide range of companies to provide software ranging from financial education to debit/credit card processing.
Financial software engineers work with online financial platforms as well.
Financial software developers operate as part of a team to create, modify, or upgrade software. Throughout the software development lifecycle, senior-level software developers in the financial sector will lead development teams and apply creative solutions to business needs.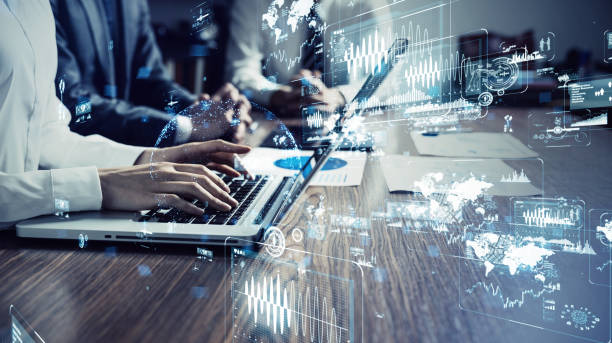 Roles and Responsibilities for Software Engineer Finance Jobs
The responsibilities that a financial software engineer is responsible for will vary from employer to employer. However, you can anticipate being accountable for some of the following:
Identify financial software requirements: You'll be required to collaborate with other departments and management to identify end-user specifications and requirements for financial software products.
Troubleshoot and maintain existing financial software: You'll be responsible for resolving any issues, making enhancements, and providing end-user assistance.
Assess user feedback: To make modifications and enhancements to your financial software applications, you'll evaluate feedback from end-users.
Test new financial software programs: After they've been produced, you'll extensively test them to find and fix flaws.
Create new financial software packages by developing algorithms: You'll be working on the algorithms that determine how programs and applications operate.
Skills For Financial Software Developer Jobs
Software Engineer Finance jobs require the following skills from prospective candidates:
Basic and advanced computer abilities are required.
You must be fluent in at least one programming language.
Coding experience: some coding experience is required.
Knowing fundamental and complex mathematical equations is beneficial if you are mathematically minded.
A keen eye for detail: in software development, it's easy to overlook little details.
Self-improvement abilities: the ability to keep up with rapidly changing trends.
The ability to work successfully in teams with both technical and non-technical members is another essential skill. Basic problem-solving and planning skills, as well as time management, are advantageous. Financial data sets are frequently large, and software development in this industry demands a thorough understanding of mathematical modeling and distributed systems design.