A recruitment company plays a crucial role in finding the best candidates for various job roles in an organization. They help in boosting the efficiency of any company. Some of the best recruitment in India comes through the Top 10 Recruitment Companies in India.
A recruitment company devotes its resources and expertise to identify the candidates that could be the best fit for a given job role. It closely works with its client organizations to match the best-suited candidates for various job positions.
A recruitment agency has a range of tasks in its kitty. These tasks include screening the candidates, interviewing them, performing detailed background checks, and onboarding them once selected. A recruitment company helps potentially eligible candidates reach companies that need their manpower needs fulfilled.
There are some major advantages of partnering with a good recruitment company. Some of these are as follows:
1. They help save crucial time
When you outsource the recruitment aspect of your organization to a professional recruitment agency, you save time. Your organization can use this time for other vital organizational processes.
2. They help clients achieve adequate manpower
A recruitment company helps an organization amass the adequate manpower required to bring its vision to fruition. An adequate workforce plays a pivotal role in helping an organization achieve its goals.
3. They create a demand for employees with the required specialization
A recruitment consultant company closely analyzes the needs of the partner organization. Upon doing so, it creates a demand for employees that would meet and exceed those requirements. It matches the needs of the company with the specialization of the most suitable candidates.
4. They help strengthen the resource pool
A recruitment company helps a partner organization in hiring employees from a range of specializations. It also expertly hires the best local candidates in various local extensions of the organization. As a result, a recruitment company helps strengthen the resource pool of an organization.
5. They help with seasonal employement requirements
A recruitment company also helps with seasonal employment needs. Some companies require temporary employees for short term demands. A professional recruitment partner hooks up these companies with qualified seasonal employees.
6.They help promote a company's brand
A recruitment company uses its huge employee sourcing network to promote the name and goodwill for its partners. They spread a positive name about partner companies and their products in their networks to attract qualified candidates.
This proves that recruitment agencies can help a company in more than one way. If you are looking to partner with the Top 10 Recruitment Companies in India, below is a list of the top 10 recruitment agencies in India: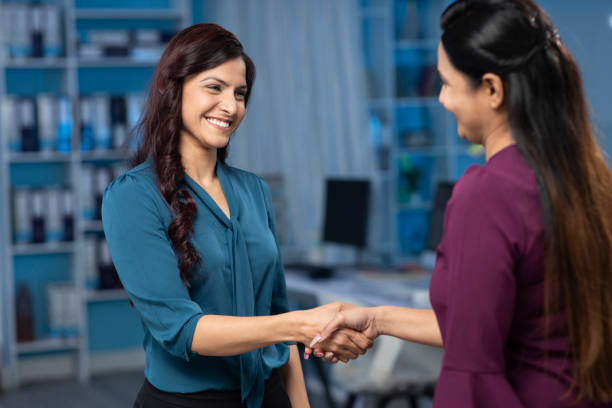 Top 10 Recruitment Companies in India
1. Randstad
Founded way back in 1992 under the name of "Ma Foi", Randstad has since then made a big name for itself in the recruitment landscape. The name was finally changed to "Randstad" in 2008. They are the world's second-largest placement consulting agency. In India, they are headquartered in Chennai.
They have created a name for themselves owing to their high-quality recruitment services. They have a network across 20 cities of India for smooth operations across the country. You can avail of services like permanent and temporary staffing contracts, in-house services, recruitment professionals, and more.
2. ABC Job Placement
ABC Job Placement is one of the top recruitment pioneers to have originated in India. It was founded by Dr. Bish Agarwal in 1969. They are among the most preferred talent acquisition firms in the country, with over 50 years of experience.
They have their offices in eight major Indian cities. In addition to that, they also have built a solid presence in multiple other countries. They provide customizable recruitment solutions to all their clients. ABC is known to tie up with top MNCs across the country with a motto of "Building Careers, Building Organization".
3. Zigsaw Consultancy
Zigsaw Consultancy has earned the tag of being one of the fastest-growing recruitment companies in India. It is a Human Resource oriented company that closely collaborates with its partner companies to hire the right talent.
It maintains a quick hiring service and reduces the time involved in the complete process. You can choose from their flexible hiring plans. They have established their presence in all major cities of India, with an additional focus on tier-2 and tier-3 cities. You can also avail of their FREE Hiring Model, which aims to engage with Small and Medium Enterprises.
4. Kelly Services
Kelly services set foot on Indian soil in 2001 after beginning their operations in the United States way back in 1946. It was founded by William Russel Kelly. The expansion to India was a part of their efforts to reach newer markets worldwide.
They are global leaders in recruiting candidates, staffing solutions, and more across a wide range of industries. In India, they are present at a total of six locations. Their registered Indian office is located in Gurugram.
They have made a name for themselves because of their quality processes, best practices, supplier diversity, and community approach.
5. TeamLease Services
TeamLease Services is one of the most sought-after HR consultants in India. It was established in 2002 and grew to be one of the country's finest in a relatively short time.
They have a huge network across India that includes more than 2 lac associates. Their presence is also unmatched since they are present at more than 6000 locations. They have their registered office in Bangalore, Karnataka.
They pride themselves in helping more than 1.7 million people find good jobs for their specializations. With them, you can avail yourself of services such as permanent and temporary staffing, payroll outsourcing, regulatory compliances, and more.
6. Adecco India
Adecco entered the Indian recruitment space when it acquired People One Consulting. It is based in Bangalore, Karnataka. It began its Indian operations in 2004 and since then has helped employ more than 1 lakh employees.
With Adecco India, you can avail world-class recruitment services based on your company's goals and employee needs.
7. Sutra HR
Sutra HR boasts a track successful track record of providing top-notch recruitment solutions across multiple industries. After starting in 2008, it has amassed more than 500 satisfied clients in India and other countries such as Singapore, Malaysia, Indonesia, the UK, the Middle East, and more.
Sutra has blossomed into a multi-million dollar company under the visionary leadership of Mr. Waqar Azmi.
8. CareerNet
CareerNet began its recruitment journey in 1999. It is currently headquartered in Bangalore, Karnataka. If you are looking for high-quality and cost-effective recruitment solutions, CareerNet can be your best partner. CareerNet has a majority of its clients from IT, FMC, banking, financial services, knowledge services, and insurance sectors.
9. United HR Solutions
United HR Solutions started out as United Consultants in 1986, under the vision of Dr. OP Pahuja. It got its current name in 1996. They had humble beginnings where they started with the textile industry of Nigeria. Eventually, it spread its wings to other industries and countries as well. It has built a network of more than 450 satisfied clients in 15 countries.
Mr. Amitav Banerjee founded Brain Behind Brand in 2008. It has made a name for itself in the recruitment industry ever since with its cost-efficient and high-quality recruitment services. They are well-known for their complete recruitment solutions. They are present in four major Indian cities.
Wrapping Up
A recruitment company connects an organization with the most suitable candidates for a job. It undertakes various other job placement steps and provides an end-to-end recruitment solution. You can choose the Top 10 Recruitment Companies in India using the list given above.