In this article, we will talk about the roles, responsibilities and skills required to grab lucrative IT networking jobs. We hope you will walk out with a better understanding of IT department jobs.
Network Engineers are the best candidates for IT networking jobs. Network engineers are in charge of constructing and maintaining the computer networks that businesses and organisations rely on daily. Intranets, extranets, local area networks (LANs), and wide area networks(WANs) are some of the most common types of networks.
IT department jobs' job description may include creating system configurations, documenting and overseeing the installation of the new network, and maintaining and updating current systems as needed.
IT Networking Jobs: Responsibilities
There is a range of vital responsibilities that network engineers have to undertake as a part of their jobs. These include:
Coordinating access to and utilization of a computer network.
Maintenance and administration of computing environments, including applications and systems software, configurations, and hardware. Moreover, their job responsibilities include monitoring virus protection software and email applications as required by the organization.
Coordination, planning, and implementation of network security measures to protect data, software, and hardware.
Analysis, diagnosis, troubleshooting, and resolution of software, hardware, and other network and system-related issues.
Performing disaster recovery and data backups as needed.
When necessary, replace faulty network hardware components.
Using master consoles for monitoring the performance of computer systems and networks.
Keeping an eye on network performance to see if any changes are required.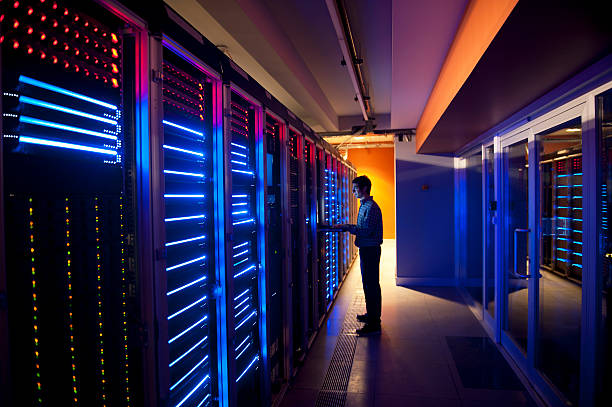 Basic Requirements For IT Networking Job
IT Networking Jobs have the following basic requirements in most cases:
Bachelor's degree in a subject of study connected to information technology, with a focus on network engineering.
Strong knowledge of network hardware and network infrastructure is required.
Understanding of network infrastructure and application transport protocols.
Ability to solve issues by thinking about them and visualising solutions.
To build and plan network communication systems, you must be able to draw correct network diagrams and documentation.
Good problem-solving and analytical abilities.
Experience with LAN and WAN.
When needed, dependable and adaptable.
The ability to swiftly understand new or unfamiliar technology and goods using online and other available resources.
Ability to set up, maintain, and fix network infrastructure equipment such as wireless access points, firewalls, routers, switches, and controllers.
Ability to collaborate with people at all levels of the organisation, both inside and outside of IT.
Experience with network security.
Provides particular, detailed information to aid in the choosing of software and hardware.
Although a bachelor's degree in a relevant area such as computer engineering, software development, math, physics, or electrical engineering is not mandatory for admission into this field, it may improve your chances of landing an entry-level career.
If you don't have a suitable undergraduate degree, completing a postgraduate diploma in a relevant topic, especially if you want to enter the field through a graduate scheme, may be a good idea.