In this article, we will learn more about sales account manager jobs and the talents required to help find success.
Sales account managers are sales professionals who work closely with customers and clients to ensure that the company's demands are met. To be an excellent sales account manager, you'll need a variety of talents, including communication, leadership, and negotiating. Some sales account managers already have the majority of these talents, while others learn them with the correct training and competence over time.
They are the members of a company's management team that are in charge of monitoring individual sales representatives. These individuals monitor sales performance, evaluate sales data, and implement sales tactics to improve results. Analysis, critical thinking, decision-making, and organising are secondary abilities that are necessary for senior sales account manager jobs.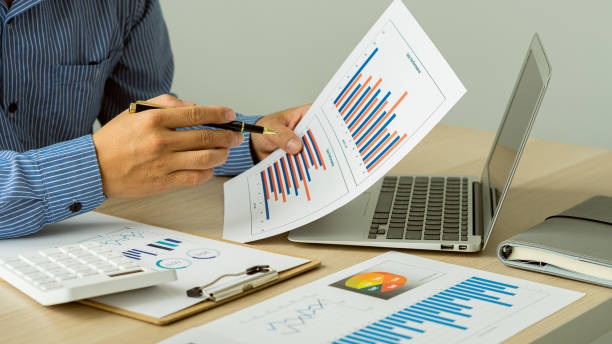 Common Duties in Sales Account Manager Jobs
Sales account managers have to perform some vital tasks in an organization. Some of these are as follows:
Creating and maintaining successful client connections.
Recognizing and appreciating the needs and goals of clients.
Managing a significant account portfolio.
Managing team members that are responsible for customer accounts.
Assisting customers as a point of contact.
Troubleshooting and resolving issues.
Using a customer network to generate new business.
Setting and monitoring sales goals.
Working with Key Performance Indicators (KPIs).
Common Job Responsibilities In Sales Account Manager Jobs
To guarantee that all client demands are addressed swiftly and competently, manage various sales accounts and monitor the accompanying salespeople.
Review sales figures for your allocated accounts, identify improvement areas, engage with sales reps to validate issues, collaborate to find a solution, and establish new methods to boost sales.
Direct sales reps to potential new clients and guide how to best establish a relationship with them.
Participate in scheduled training programmes to assist salespeople in developing the appropriate sales tactics, abilities, and knowledge.
Fill out forms, create reports, and enter data into spreadsheets as part of your administrative responsibilities.
Prepare sales reports for all of your allocated accounts, including all aspects of the sales reps' performance and sales data, to be delivered to the director of sales.
When clients want it, interact with them to ensure that they are content and that all issues are dealt with swiftly and efficiently.
Importance of Relationship Building and Negotiation
As a sales account manager, it's critical to establish excellent relationships with clients so that they develop trust in the organisation, which leads to long-term relationships. Account managers must be adept at connecting with people of various personalities for clients to have a positive experience with the company.
When sales account managers deal with clients to establish or renew a contract, they must be skilled negotiators to persuade them to purchase certain services that the company provides. One of their main objectives is to use their bargaining talents to generate exceptional sales that reward both the client and the organisation.